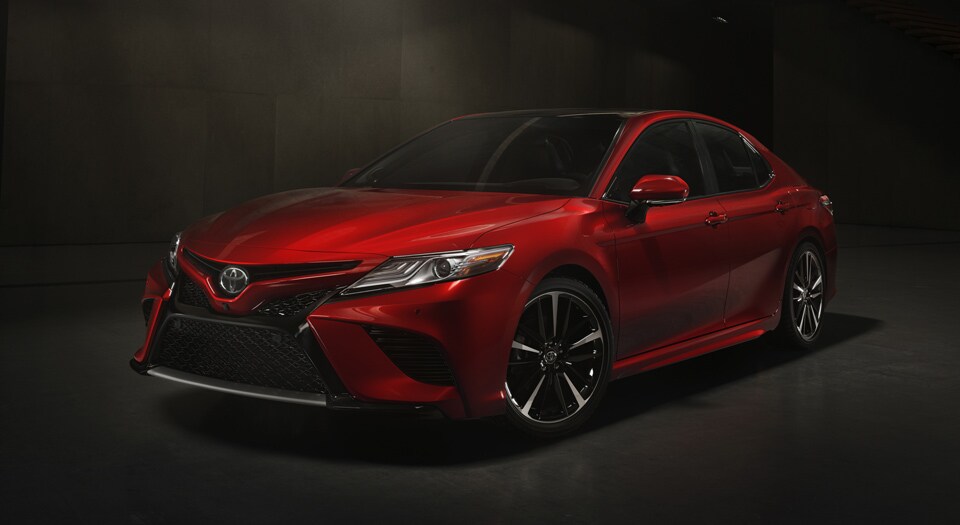 The Redesigned 2018 Toyota Camry
Everyone who drives a Toyota Camry loves their Camry for so many reasons. And for those drivers in Huntsville and Conroe, TX who are starting to think that it may be time to trade in their current vehicle for a new Camry, well, you are going to love the 2018 Toyota Camry even more. We didn't think it was possible to love the Camry more than we already do, but the redesigned Camry has so much to offer inside and out.
New Style & Looks
The new look of the 2018 Camry features a sharp two part front grille with sleek LED headlamps. Strong lines come from the front hood and flow into a muscular rear bumper. The inside of the 2018 Camry is just as classy and stylish. The newest Entune multimedia interface fits perfectly into the dashboard with a crisp trim of metal and wood finishes.
The 2018 Toyota Camry is available in nine different trim levels. Learn more about them with our Camry Trim Level Breakdown.
The 2018 Toyota Camry is not only sporting a new look but is also longer, lower, and wider. But not by much, the 2018 Camry is 1.2 inches lower, .4 inch longer, and 1.3 inches wider. The new size of the 2018 Camry also give the Camry a new sophisticated suspension.
Powertrain
The 2018 Toyota Camry hybrid received an upgraded engine and is now utilizing a 2.5-liter I-4 engine with either an updated lithium-ion or nickel-metal hydride battery. Every powertrain option of the 2018 Camry is paired with an eight-speed automatic transmission.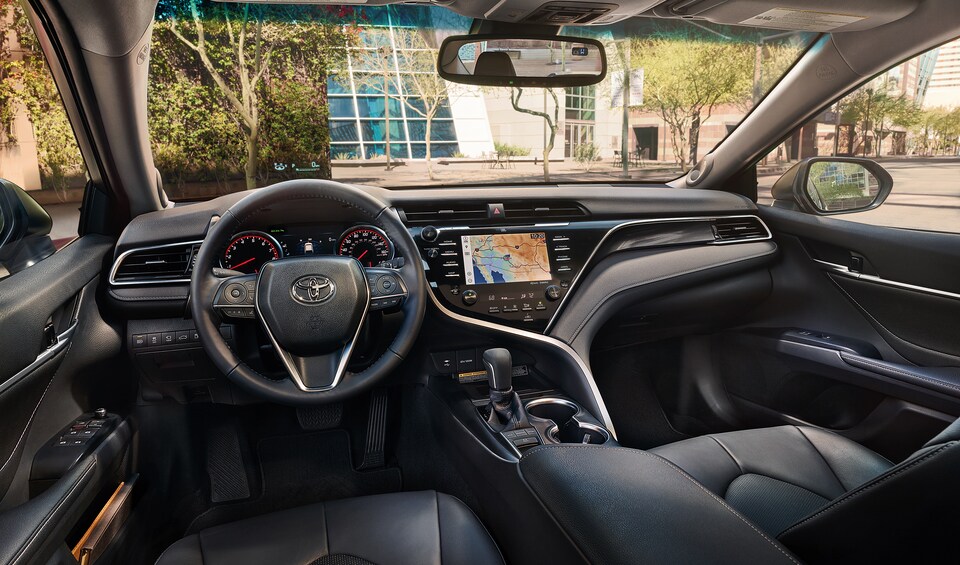 Technology
The 2018 Camry will be one of the first midsize sedans to offer head-up display. The head-up display is similar to those in an airplane cockpit. The 10-inchec unit projects speed, navigation, and other important information right on the windshield in the driver's field of view so you don't have to take your eyes off the road.
Come down to Gullo Toyota of Conroe to test drive the amazing 2018 Camry! We are located at 500 Interstate 45 South in Conroe, Texas.