The Standard of Efficiency: The Toyota Prius
If you are in the market for a fuel-efficient vehicle with a long list of standard safety features you need not look any further than the Toyota Prius. With four different models, there really is a Prius for everyone. But with so many different Toyota Prius models available how do you know which one is best for your or what makes each model different?
Prius

The original Prius has been setting the bar for efficient hybrid vehicles since its debut in 2000. Seventeen years later the Prius offers drivers with a fun and efficient driving experience. Powered by a 1.8-liter four-cylinder engine this Prius model gets a combined MPG rating of 52 MPG and offers 24.6 cubic feet of cargo space.
Prius c

The little c in Prius c stands for compact and shares the same platform as the subcompact Yaris. The Prius c is perfect for squeezing into tight spaces and also is the least expensive Prius available. The Prius c utilizes a 1.5-liter engine that gets 53 mpg city and 46 mpg highway with 99 horsepower. Being the smallest Prius the Prius c offers 17.1 cubic feet of cargo space which is still better than most sedans and other compact vehicles.
Prius v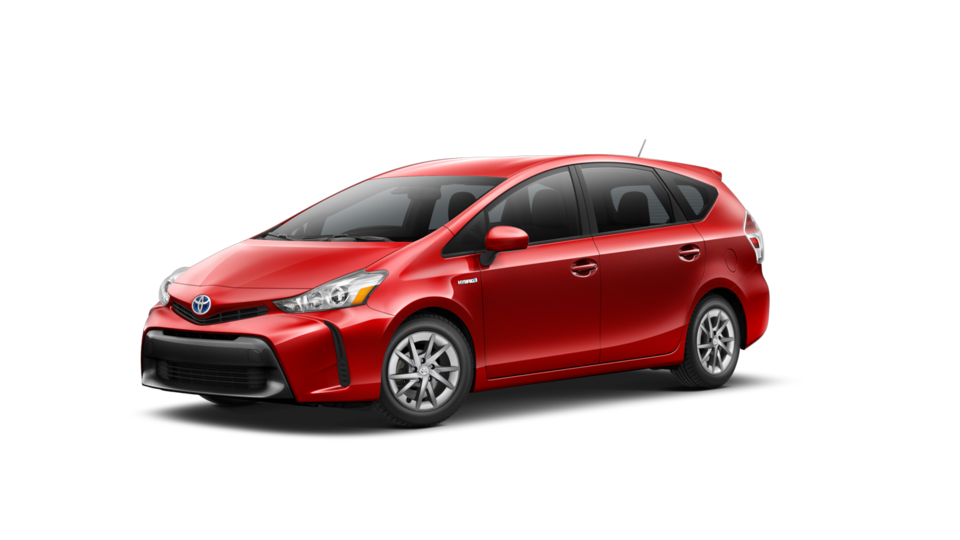 The "v" stands for versatility and with maximum cargo space of 67.3 cubic feet which rivals some SUVs! The Prius v utilizes the same powertrain as the standard Prius but has a few refinements to make the Prius v more versatile. The Pitch and Bounce system senses fluctuations in the road and actively cancels them out for a smoother ride. The Prius v is powered by a 1.8-liter Aluminum four-cylinder engine that delivers 134 horsepower and 43 mpg in the city and 39 on the highway.
Prius Prime

The Prius Prime is the newest and most advanced Prius with an available 11.6-inch multimedia display. The Prius Prime also utilizes a 1.8-liter four-cylinder engine with 121 horsepower. Another difference between the other Prius models and the Prius Prime is seating capacity. The Prius Prime only offers seating for four instead of five.
No matter what Prius model you end up choosing you are getting one of the most efficient vehicles on the road today. As well as standard rearview camera, Toyota Safety Sense, Star Safety System, and ToyotaCare. The best what to see all of the little features that make each Prius model unique make your way down to Gullo Toyota of Conroe today to go for a test drive. We are located at 500 Interstate 45 South right here in Conroe, Texas.