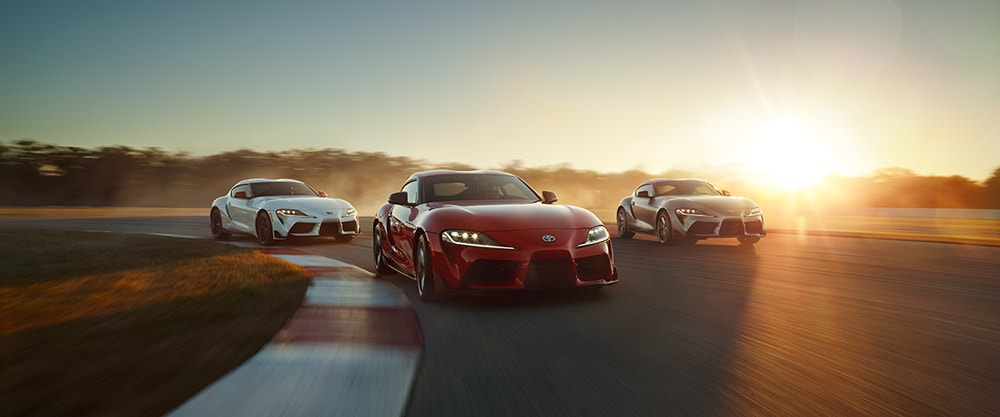 The Toyota Supra Model Is Available Now In The Woodlands
Track like confidence is ready to roar as the anticipation that's been mounting is ready to come to fruition. If you haven't heard, the Toyota 2020 GR Supra brings a level of perfection and performance that is difficult to comprehend, as this stunning sports car brings the road, driver, and vehicle together into one beautifully complimented package. The 2020 Toyota Supra has arrived at Gullo Toyota Of Conroe; reserve yours today.
What's The Hype About in Conroe? The Engineered Design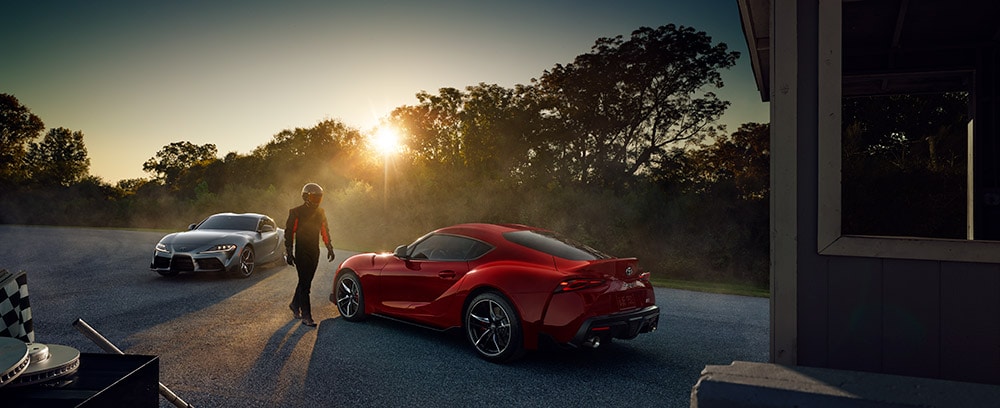 The engineering displays a work of art that is near impossible to replicate. With a wide grille, cool air is channeled to a strong turbocharged engine for enhanced performance. Further, a "double-bubble" roof creates interior spacing intended to reduce aerodynamic drag. In addition to the reduced drag, a flared rear spoiler reduces body lift when your Toyota Supra is on the race to full speed.
Pure Performance

Under the hood, you'll find impressive performance with a 3.0-liter twin-scroll, turbocharged inline engine that delivers 335 horsepower and a 4.1 second 0-60. Not simply a product of the engine or design, but a 50:50 front/rear weight distribution, Michelin® Pilot® Super Sport tires, a rigid chassis, and an adaptive suspension with Brembo® front brakes come together to deliver a sports car with expectations that are through the roof.
Houston Drivers: Get your Hands on the All-New Toyota Supra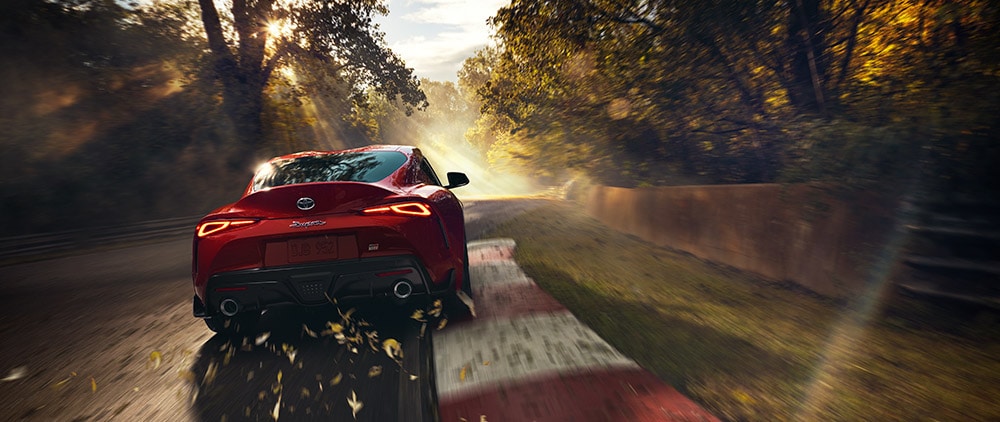 Availability of the new Toyota Supra is very limited. Contact our sales team by filling out the form below to reserve your Supra at our Conroe dealership.