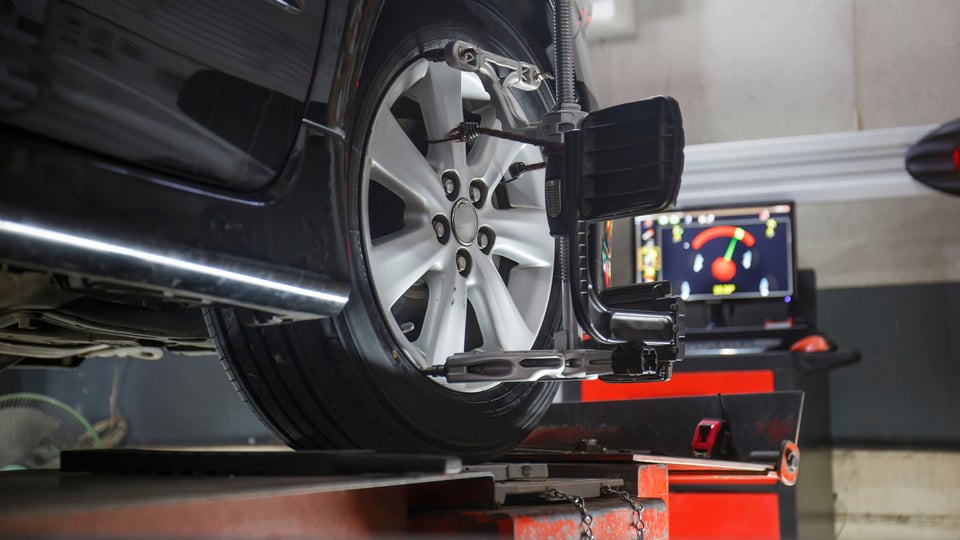 Toyota Tire Rotation & Wheel Alignment
Tires play a big role in your Toyotas performance, they are literally where the rubber meets the road. There are two keys services for your tires that will ensure smooth, safe, and reliable performance as well as extend the life of your tires. Below we have defined what tire rotation and wheel alignment is and why it is important.
Tire Rotation: When you have your tires rotated our technicians will change the location of your tires; front to back and left to right. By changing the location of your tires you will wear down your tread evenly and maximize contact on the road. We recommend that Conroe drivers have their tires rotated roughly every 5,000 miles. Or every time you have your oil changed to easily stay on top of when to rotate your tires.
Wheel Alignment: Alignment also is also referred to as an adjustment of your suspension. It is vital to maintain proper alignment for several reasons in addition to safe performance. Houston drivers can tell if their alignment is off when their Toyota pulls left of right, steering is off-center, and there is a vibration in the steering wheel. There is no set mileage to when you should have your tires aligned and when you have your tires rotated we will ensure that your tires will be properly aligned.
Schedule Your Toyota For Service Today
Don't let your Toyota car, truck or SUV go too long without tire service. So be sure to give our service center a call today and we will set up a time for you to bring your car in. You can also make an appointment online at your convenience. Also, don't forget to see what parts and service specials we are offering to help you save money on the best automotive service in Houston.
If your Toyota is in need of new tires our parts team will help you get the correct size and type of tires your 4Runner, Tacoma or Camry needs.